The Safety in Industry Act, Schedule No. 30 (Abrasive Wheels) 1982 places an obligation on all employers where Abrasive Wheels are in use, to ensure that only trained, competent and appointed personnel mount the appropriate wheels on the machines.
This legislation has come about because of the number of serious injuries and fatalities caused by the use of machines by untrained personnel. Accidents also occur as a result of wheels being mounting by untrained personnel.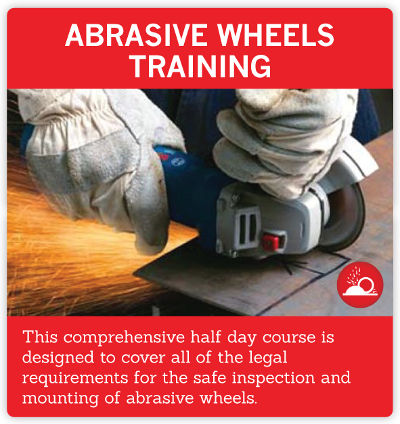 Online Booking
Click on the course title below to book your place!
No Results Found
The page you requested could not be found. Try refining your search, or use the navigation above to locate the post.
Upcoming Courses
Wednesday 16th August at West County Hotel Ennis Co. Clare
To book your place click the ling, complete the Contact form. to book on line
Contact Tony on 086 273 3262